Thank you all for asking. Yes, many of our friends and some employees have lost their homes due to the flooding but, most importantly all are safe. We extend our hopes and wishes that you and yours fared well during this difficult time. Fortunately, the Honey Solutions facility and offices were not damaged by the flooding and we are up and running as normal. As you might be aware, we sit on Barbers Hill. And while Barbers hill is not much a hill by most standards (only 45 feet above the surrounding prairie), it is enough to keep the property and its assets unflooded in almost any circumstance (including Hurricane Harvey apparently).
Honey Solutions is one of the largest dedicated organic honey wholesale distributors in the United States. Honey Solutions provides approximately 25,000,000 pounds of industrial honey per year from coast to coast to America's most premier bakeries and food processors.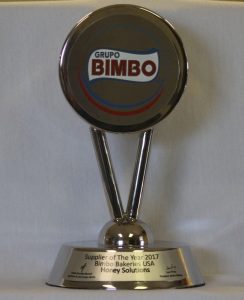 Preeminent Multi-branded Worldwide Food Processor has Chosen Honey Solutions for Value in 2017-18!
What are you  doing for your honey supply?
Contact us today for more information!