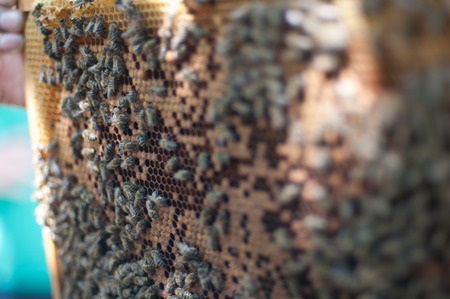 When Hurricane Harvey made landfall over Texas, few people could imagine just how powerful and dangerous the storm could be. We have all heard the stories of people being displaced from their homes and shelters overrun by those trying to find a safe place to weather the storm.
However, the damage from Hurricane Harvey is even more far reaching than it seems, and even the area's beekeepers are seeing the effects.
As a honey producer based out of Texas, we at Honey Solutions know first hand of how this harsh weather can affect the beekeeping business. We are hearing a lot of stories of keepers losing their hives and of projections stating that a lot of honey sources are being depleted. It is a stressful situation, to say the least.
But dealing with the rages of Mother Nature isn't only about knowing what we'll miss, it is also about learning from our experiences so that we can fare better the next time around. Already the beekeepers of the area are working together to fix what has been lost.
Some are creating funding pages to make up for lost investments and the many beekeeping organizations including the Coastal Bend Beekeepers Association and Fort Bend Beekeepers Association are banding together to find viable solutions.
There are things that you can do on your own as well. In the case that your hives are in another storm in the future, many are suggesting using straps to bring several hives together and then anchoring them to the ground. It is also recommended that you ensure that your bees have adequate food shares that can last two to three days.
Naturally, keeping your hives in an elevated area will help to reduce the chance of damage. Finally, when you have the hives in their final resting place, be sure to tip them slightly forward so that any unwanted water can drain out.
Of course, the best way to protect your bees is to be proactive and watch the weather forecast for any incoming storms. It is not always possible, but if you can get an extra day to prepare, then it will do wonders.
Hurricane Harvey has impacted us all in different ways, and we hope that you and yours are safe and secure during these turbulent times. To learn to more about Honey Solutions, visit our services page to learn more about what we do.